Hurricane Epsilon
On 29th of October 2020 the waves generated by Hurricane Epsilon hit the coast of Portugal. It was the biggest and cleanest swell ever recorded. In general when waves that size hit the coast of Portugal the conditions are harsher and windier. With a lot of excitement the big wave community gathered at Nazaré to surf massive mountains of water. Amongst them Kai Lenny, Lucas Chianca "Chumbo", Nic von Rupp, Andrew Cotton, Justine Dupont, Maya Gabeira & Sebastian Steudtner.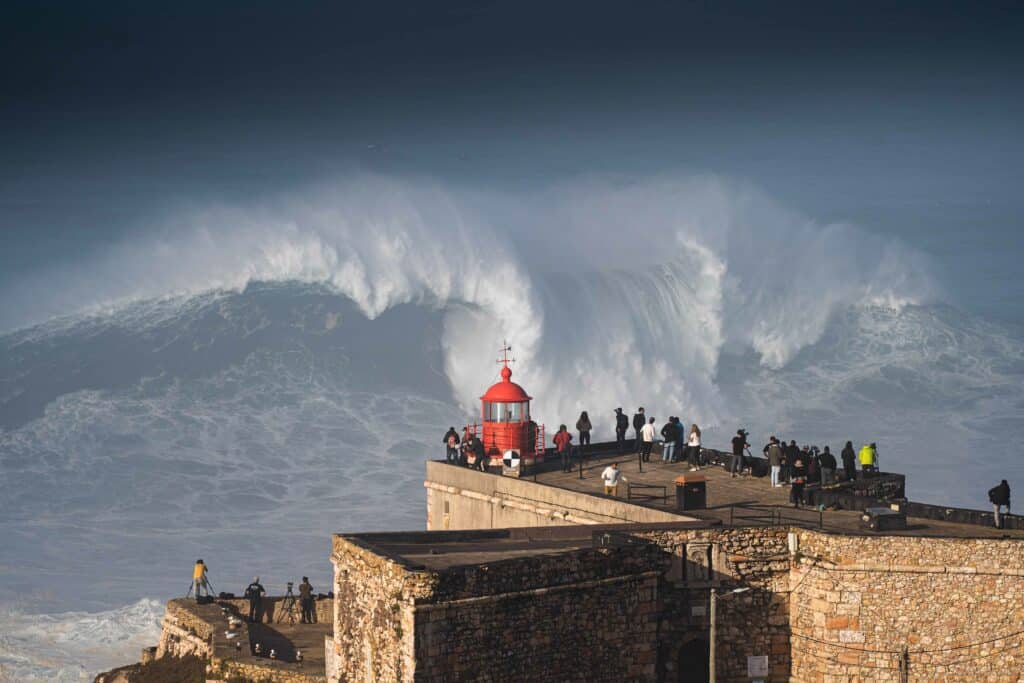 big wave spot: Nazarè
Nazarè is a small village located in the North of Lissabon and Peniche. Many big wave surfers live there, waiting thirsty to surf the highest waves on the planet. The enormous size of the waves at Nazarèit impossible to paddle into (at least so far). Thus the athletes gather in teams of two, a surfer and a Jetski rider. The Jetski pulls the rider into the big waves and is also responsible for the pick up after the wave ride is finished or even worse: after a wipeout. Both persons in the team surf and ride Jetskis.
The Jetski drivers are in contact with scouts on land who give them information about the surfer's position. This is crucial for fast and efficient pick up or can even save lives in case of a wipe out. Of course safety is the main focus of all athletes and therefore the teams help each other in case of harsh situations.
The Biggest Waves?
Who rode the biggest wave is tricky to measure precisely and takes time for approval. Lucas Chianca "Chumbo" and Andrew Cotton were the best bets for a new record. Until today no new records were assigned (Dezember 2021). Still a memorable day for the athletes and the crowd on the cliff. Unique clean conditions and enormous, almost glassy waves. Will it ever happen again that perfectly?
At the end of the day lots of waves were surfed and nobody was harmed. To see more Photos of the biggest day at Nazarè and other mesmerising watershots check out my Water Gallery.
ENJOY THE THRILL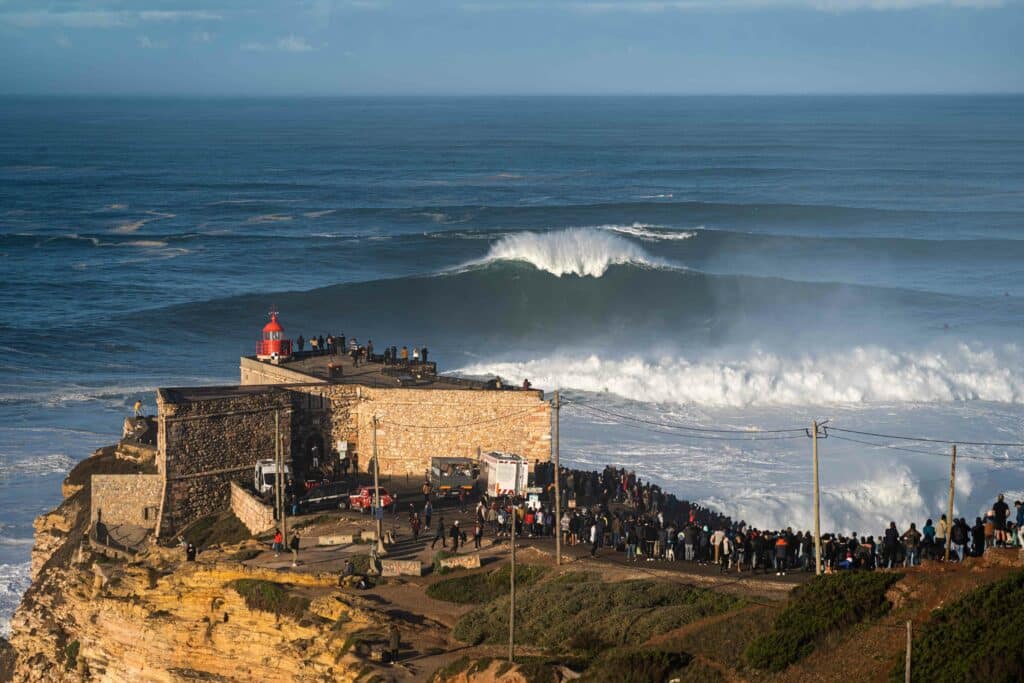 All photos from Luke Goodlife.
---