Ice bathing is popping up everywhere in social media. The trend started during the first lockdown, due to its health benefits and socialising aspects. Even in Graz there is a group of people ice bathing regularly in the Mur.
When & Where?
From October to April a group of people in Graz meet every Sunday for ice bathing. It all started during the during the COVID pandemic in 2020. During winter Luke Goodlife and his ice bathing community boost their immune system naturally by practicing breathing techniques and enjoying a plunge in the cold. In general they meet at 10:00 at the Augartenbucht in Graz and enjoy an ice bath together. It is free of charge, but everybody is responsible for him-/herself. If you are keen for an unforgettable experience you should definitely give it a try. Everybody is welcome.
Ice Bathing Benefits
There are lot of scientific proven benefits when enjoying ice baths regularly. Some of them are:
boosts your immune system
gives you a natural high
increases libido
improves recovery after training
increases metabolism
trains the vagus nerve
Additionally, it is a great way of socialising and making new friends.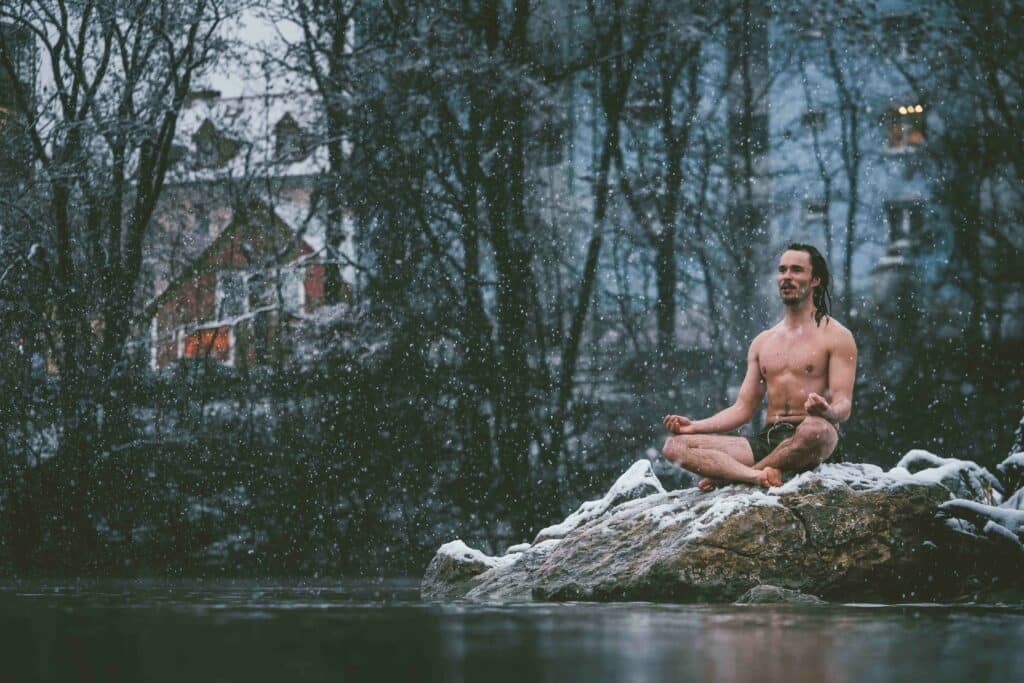 Ice Bathing Requirements
It is mandatory that a participants are healthy and experience with ice bathing is an advantage. Thus clear contraindications for ice bathing are:
pregnancy
heart disease
epilepsy
clinical anxiety disorder
history of stroke
If you are in doubt wether any of those contraindications apply to you, ask your doctor.
Where to learn about breathwork and ice bathing?
To learn more about ice bathing and the power of breathing checkout GOODLIFE BREATHING. Therein you will find breathwork and ice bathing courses held by Lucas Hammerer, PhD. In his breathing sessions you will learn about the scientific background of different breathing techniques and how to explore your subconsciousness usind your breath. Therefore GOODLIFE BREATHING combines science and spirituality and will be guaranteed a memorable experience.
How to join the ice bathing community?
If you want to join the ice bathing sessions in Graz, check out the Facebook group Eisbaden Graz. There you will find further information about ice bathing schedules and a welcoming community.
Ice Bathing Portraits Photo Exhibition
Luke loved taking pictures of his adventures. During Lockdown 1 he fell in love with ice bathing. Since he was not allowed to travel during the COVID pandemic, he started to take photos of people while ice bathing, resulting in his first Photo exhibition named: "Faces of Ice". All Photos were take from the water and Luke was ice bathing himself while shooting the portraits. A selection of these photos is shown below and more can be found in the Portrait Gallery.
Faces of Ice
Keep it cool!
In summary ice bathing is good for you and keeps you healthy. Let's give it a try and enjoy it together in a group Sundays 10:00 in Graz in the Mur.
---